Mr. Anand Kumar Gupta, an electrical engineering graduate, joined NTPC in 1980 as Executive Trainee (5th Batch). He has an illustrious career, spanning over 37 years, in NTPC which entails all areas of power generation business viz. engineering & design, plant operations & maintenance, marketing & business development and commercial & regulatory affairs. As Head- Engineering Division, Mr. Gupta was responsible for selection of technologies, investment decisions for new projects; complete engineering of power projects including quality assurance and operations support for complete portfolio of NTPC stations including thermal, hydro and renewable projects. He was responsible for formulating the NTPC R & M policy for renovation & life extension of NTPC fleet. He was a member of standing committee on transmission planning and was instrumental in introduction of 765 kV transmission voltage in India and the very first 765 KV substation of the country.
Mr. Gupta headed the Operation and Maintenance team at Unchahar and was instrumental in implementing many innovative strategies of plant operations & maintenance philosophies such as bi-annual overhaul, activity based budgeting, overhauling preparedness index etc. As head of Business Development, he created international business for NTPC by successfully negotiating with Bangladesh & Sri Lanka governments to set up NTPC power projects in joint venture mode. He has also represented NTPC in many international forums like CIGRE and IEA and was part of the Indian delegation to Paris for the COP21 accord. He has visited many international power plants, substation installations and equipment manufacturing plants across the globe and is well versed with international best practices. He has also participated in several managerial and leadership programmes from the best global institutions. He joined NTPC board in February 2017 as Director (Commercial) and is responsible for customer relationship management, marketing of power, payment realization, regulatory affairs, developing new businesses, formation of JV's and subsidiaries and managing consultancy business of NTPC.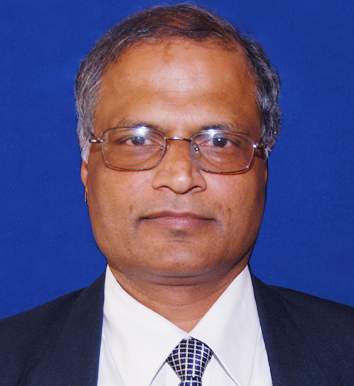 Anand Mohan Awasthy 
( Managing Director)
Mr. Anand Mohan Awasthy holding a Bachelor Degree in Mechanical Engineering from Ranchi University and a Specialized Diploma in Finance Management has 34+ years of experience in the Energy Sector with the top three global Power Sector players GE, ABB (Erstwhile Alstom Power, now with GE) and BHEL. During his voluminous span of career, he has been exposed to all the facets of the business, including P&L responsibility at the board level, business operations, sales, business development, sourcing, contracts, negotiations, planning, execution, commissioning & operation of coal as well gas based Power Projects.
He started his career as a Graduate ( Mechanical Engineering ) Trainee Engineer in 1983 at BHEL ( Bharat Heavy Electricals Ltd , A Govt of India Undertaking ), the largest turbine and generator manufacturer in India  and worked as Installation and Commissioning engineer for about 11 years, responsible for start-up, installations and project management for steam turbines and combined cycle projects at various locations in India e.g Muzaffarpur ( Bihar ) ,Parli Vaijnath (Maharashtra) , Unchahar ( UP ) , Dadri ( UP ) , Panipat (Haryana), Kota ( Rajasthan ) , Ropar ( Punjab ) , Anapara ( UP), Narora (UP) etc. Anand was also briefly associated (1994 – 96) with aftermarket sales operations for steam and gas turbine segments at ABB (Asea Brown Boveri), New Delhi.
He joined GE Power Services (India) Pvt Ltd (GEPSIL), a Joint Venture company of GE, in 1996 and made significant contributions in GEPSIL's growth while leading the Sales and Commercial team for GEPSIL as General Manager.With Anand coming on board in Aug, 2006, GE Energy services started its commercial operation in India for the 1st time.  His contribution to the revival of Dabhol Power Plant, CSA contract for 2 X 6FA Gas Turbines of GSCEL, TDI contract for Reliance and West coast Power (Sri Lanka) etc. are well appreciated by Energy Services Leadership Team.Anand was appointed as the Managing Director of GEPSIL in Dec, 2007.  His efforts in converting GEPSIL as 100 % GE Company has been significant. Under his leadership, GEPSIL has been earning continuous profit, paying 100% dividend YOY basis.
In addition to the above, Anand has also led STG R&M Centre of Excellence team  comprising  of sales, commercial , services , application engineering  along with MCS  for business growth in the Non GE segment. In August, 2014, he was given additional responsibility for leading Project Management organization and new units installation and commissioning for GE South Asia. Few of the key achievement are listed below:
Successful Installation & Commissioning of Bhola- 2X6FA,  Bibiyana- 1X9FA, Siddhirganj-1X9FA, Shahji Bazar-1X9FA in Bangladesh & Reliance-3X9E in India.
R & M of 4X6B + 2X9E GTs at Reliance Industries Ltd, Jamanagar,  4 X 9E GT at Kawas NTPC.
With the acquisition of Alstom Power by GE , Anand was assigned the role of  Regional Operations Leader  Power Services  for GE South Asia on November, 2015 and had been leading a team of  100+ Engineers/Manager for Power Services ( Combined business of Alstom and GE ) for Gas Turbines , Steam turbines , Boilers , HRSGs and BOP.
Anand Joined NTPC GE Power Services Private Limited (NGSL) on 6th of December, 2017 as its Managing Director.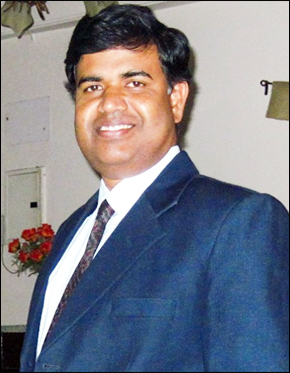 P K Mondal 
( Whole Time Director )
Mr. P.K. Mondal graduated with a degree in Electronics Engineering from IT-BHU (Now known as IIT-BHU, Varanasi) in the year 1980. After a small stint in Hindustan Aeronautics Ltd, Hyderabad, he joined NTPC in the same year. Over the last 36+ years, he made a journey through all aspects of the large thermal power plant's life cycle; i.e., from basic and detailed Engineering, erection and commissioning, operation and maintenance to renovation and modernisation of old power stations. He had also worked as Chief of Task Force for setting up of new power plants of 500 & 660 MW fleets in NTPC's Kahalgaon, Korba , Farakka ,Sipat, Rihand, Vindhyachal, Jhajjar, Vallur & Meja – a total of 11,300 MW. As General Manager (R & M Engg & Tanda Task Force ) he steered the Renovation and Modernisation programme of NTPC's old fleet comprising of 200 MW & 500 MW units as well as Gas Turbines in addition to looking after engineering management for setting up of two new supercritical units (2×660 MW) in Tanda, Uttar Pradesh. He has attended various technical as well as managerial programmes over these years in NTPC, both in India and abroad. He joined the NGSL board in Sept' 2017.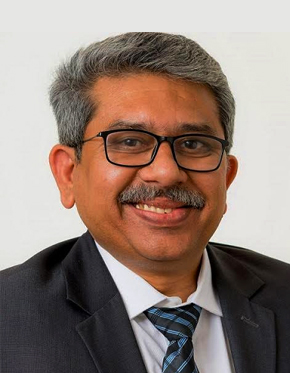 Rajeev Sharma
( Director )
Mr. Rajeev Sharma leads Steam Power Plant Services business in India for GE – Power Services and is responsible for growing & strengthening market for Coal Based Service Business in India. Rajeev's association with the organization started in 1993 and during these 23 years he has held several senior leadership positions. Rajeev held the position of Managing Director of NGSL from December 2012 to July 2014.Rajeev has held various positions for Sales & Marketing in the past for Environment Control System & Power Services. Rajeev's area of expertise consists of Air Pollution Control, Power Generation field and Services for Power and Industrial Plants. Rajeev is BE in Mechanical Engineering from NIT Silchar, Assam and MBA in Marketing from Faculty of Management Studies, Delhi.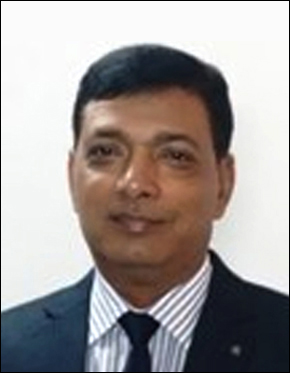 Mr. K.P. Gupta, is a fellow member of Institute of Cost Accountants of India and also holds fellow membership of Institute of Company Secretaries of India. He has also done LL.B. from Delhi University. He has a career spanning over 36 years of outstanding contribution in the field of corporate finance including budgeting, cost control, treasury management, working capital management, internal audit, taxation and commercial. He is presently working in NTPC as Executive Director (Finance) & Company Secretary. He is also heading the Corporate Legal Department of the NTPC Limited. Mr. K.P.Gupta is also on the board of Hindustan Urvarak and Rasayan Ltd. and Anushakti Vidhyut Nigam Ltd.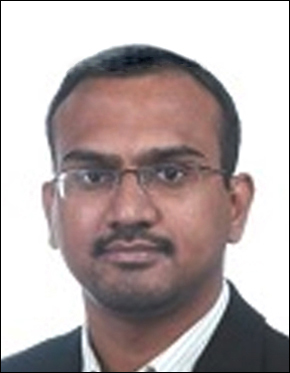 Siva Subramanian
( Director )
Mr. Siva Subramanian joined the NGSL team as a Director in June 2016. Siva currently is the CFO, leading the Finance Function for GE Power Services in South Asia Region covering both Gas and Coal Plants services. He started his career with the Murugappa group as a Business Analyst before moving to GE in 2003. Within GE, he has held several roles and has worked in India, Bangladesh and USA with responsibilities for Driving Corporate Performance, Project Financing and Controllership. He holds a Master's degree in Finance, a Bachelor's degree in Commerce and is also a graduate of the Institute of Cost & Works Accountants of India.